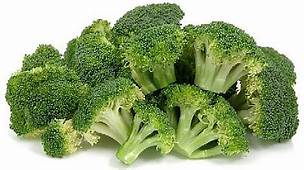 It isn't easy being green unless we are celebrating Dr. Seuss Green Eggs and Ham and Leprechauns.  We will be discussing green things this month. We will be starting our outdoor garden this month, Learning about our plant life cycles and discussing what plants might grow best in Texas.
We will be playing with seeds in our sensory tub and learning how to tend to a garden properly. For those parents who would like to assist, we could use potting soil, mulch, and outdoor soil for our garden. I know that many of our parents work with plants, and I would surely love to have someone come in to give some expert advice on a three-year-old level about plants and gardens. I promise not to take more than 15 of your time if you would not mind volunteering to be a circle time guest speaker. I would work circle time around your schedule.
Last month we talked about emotions and how to deal with them. Separation anxiety is a real thing that we take very seriously. Anger happens. How we deal with it is the real answer. We are already talking about Big School and preparing our children who are leaving and our younger ones to lose friends in the classroom. We will be losing Micah this month, and we have been talking about that quite a lot. 
We will be having an eat green party on Thursday, March 12th, and we will have a green eggs gathering on Friday, March 13th. The eggs will be prepared on Thursday, so my NON-Friday friends will take their home on Thursday. We are planning on eating coleslaw salad, green grapes, raw green broccoli, and green apples.
We will be starting our Teaching School Readiness curriculum in March. I know I am super excited about the new teaching methods that follow the public school program.
As always, please, if you like our school and are happy with our performance, I would ask that you go to our Facebook page, yelp, google, or your favorite social media site of choice and leave us a review. These reviews are important to our school enrollment and will keep tuition costs down in the upcoming year. Currently, enrollment is the ONLY funding this school has and the sole source for new resources in the classroom, maintenance on our facilities, and of course, your teacher's salaries. By assisting us to keep our enrollment up, we can keep your future tuition cost down. Thank you, as always, for your continued support.
Happy March from your Happy Bunnies Staff